I HOME I LINE AUDIO I TK AUDIO I PLACID AUDIO I TRITON AUDIO I NOHYPE AUDIO I MEDIA I CONTACT I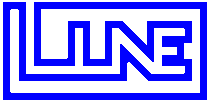 Line Audio products:

Manufacturer's website: Click here
Overview: Excellent quality and value Microphones and Pre-amplifiers offering a very linear response, hand built in Sweden.
Thanks for keeping these important points in mind when ordering:
IMPORTANT EU VAT NOTE: From July 1st 2021, Paypal will add the relevant VAT amount at checkout, it depends on the DESTINATION country. As before, no VAT (EU sale tax) is due for customers located outside of the EU, or with a valid EU VAT N°.

IMPORTANT BREXIT NOTE: we currently cannot process orders under 150€ of declared value going into the UK.

IMPORTANT: Paypal decided (March 2020) that fees would not be refunded when a payment is returned/refunded to the buyer. So make sure you will not have buyer remorse if you don't want to lose around 4% on your refund... we have no power over this and cannot pay you back the Paypal fee when refunding your payment. Thanks.

Paypal users can view their current Paypal cart here:
Currently available Line Audio products:
Studio Condenser Microphones and Preamps:

Line Audio CM4:

Small size sub-cardioid condenser microphone. The CM4 follows and replaces the recently discontinued CM3.





Our opinion: Successor of the CM3 and still one of the most neutral microphones on the market. A must have.

Comparison (audio files) on Gearslutz between the CM3 and CM4: Click here
Full CM4 thread on Gearslutz: Click here
This little microphone has a natural, detailed and balanced response. Perfect for natural reproduction of acoustical instruments such as members of the bowed and plucked string-families, grand piano, brass, percussion, overhead choir and voice -with a minimum of colouration. The linear off axis performance is beneficial with large sound sources and for stereo recording, preserving sound character at an angle.
The CM4 is tough enough to handle drums with full depth and punch, drum overhead clearly and crisp without strain. It also handles amplified instruments well.
It's suitable for professional studio and PA use, with a pricetag at the hobbyist level.
Its very small size (about the same as a normal XLR plug) makes it easy to place, without being in the way. Its size and black colour makes it close to invisible on stage.
During manufacturing each capsule is measured, selected, and modified by us to close tolerances. Out of range capsules are rejected. This in combination with the internal circuitry, results in a response with a unique flatness. These are quality microphones made for demanding situations.
Windshield and holder/clip included (as shown).
Hand-Made in Sweden.
Specifications:
CM4 SPECIFICATIONS: TYPE: Condenser microphone (permanently biased capsule).
Polar pattern: Cardioid (slightly wide cardioid).
Frequency response: 20-20000Hz (100-16000Hz+-1dB on axis, at 1m, 23C, measured with MLS noise, 1/12 octave narrow smoothing).
Phantom power: 12 - 48V (P48 recommended for best performance).
Current consumption: <4 mA.
Impedance: <100 Ohm.
Sensitivity: 8mV/PA -42dB
S/N ratio (DIN/CCIR): 78dB(A)/68dB.
Noise level: 16dB(A).
Max SPL: 135dB @0.5% THD (130dB@24V, 120dB @ 12V).
Size: 77mm x 20mm.


To order:

Email us for bank transfer payment or use the Paypal cart.
Do you have a valid EU VAT N°? Email us first.

Shipping & Handling:

Please add ONE shipping option per order, regardless of size/contents. Please always provide a telephone number when ordering. Prices below are Exc. VAT.
CONTACT US IF YOU'RE OUTSIDE THE EU - IMPORTANT DELAYS OR HIGHER RATES APPLY.
Price:

Single CM4 mic: 115,00€ Exc. VAT. ON WAITING LIST BASIS ONLY. EMAIL US TO JOIN THE WAITING LIST.
Single CM4 mic + CMEH shockmount (below): 130,00€ Exc. VAT. ON WAITING LIST BASIS ONLY. EMAIL US TO JOIN THE WAITING LIST.