I HOME I LINE AUDIO I TK AUDIO I PLACID AUDIO I TRITON AUDIO I MTR AUDIO I NOHYPE AUDIO I MEDIA I CONTACT I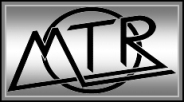 MTR products:

Manufacturer's website: Click here
Overview: MTR Ltd is a manufacturer of professional audio products used in recording, project and broadcast studios, by musicians live on stage, in audio installations, in schools, and by PA hire companies. MTR has been established for 28 years and are located just to the north of London, England. They manufacture and distribute the MTR brand, a range of 'problem-solvers' including active and passive DI Boxes, headphone amps and splitters, patchbays, pre-amps, phantom power supplies and multiway keyboard power supplies.
IMPORTANT NOTE:

We don't carry MTR products anymore, sorry! You can contact MTR directy through their website.